Zizi 2000 Best Line Contest Quais Bas Rive Gauche Rouen samedi 19 octobre 2019
2019-09-11 12:10:16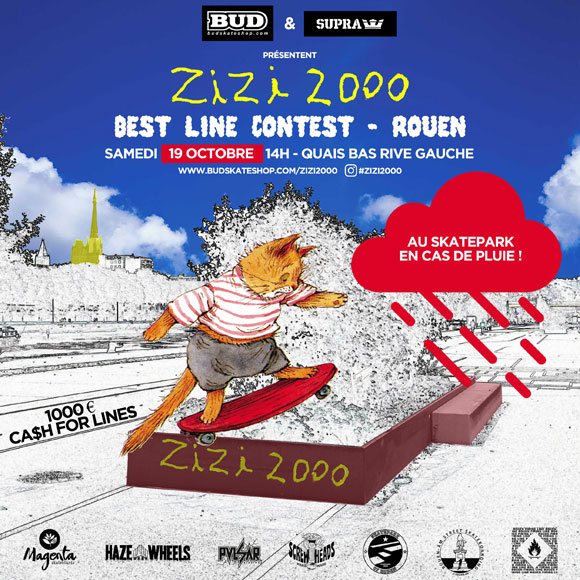 (Cliquez sur l'image ci-dessus pour accéder à l'évènement Facebook)


BUD SKATESHOP et SUPRA FOOTWEAR présentent le Zizi 2000 Best Line Contest samedi 19 octobre 2019 à partir de 14H sur les Quais Bas Cavelier De La Salle Rive Gauche à Rouen :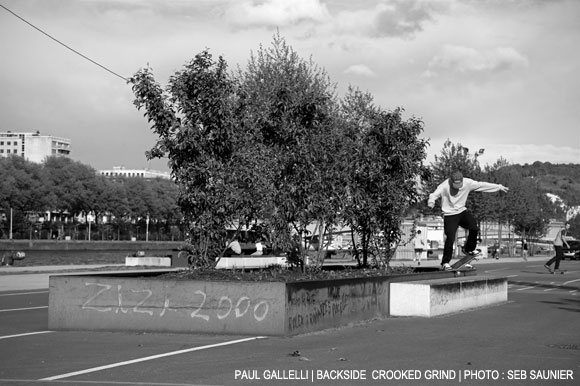 L'évènement se tiendra au Skatepark OF Rouen en cas de pluie (entrée et participation gratuites).

Il s'agit d'un cash for lines contest sur les bancs (participation gratuite), SUPRA FOOTWEAR distribuera 1000 € pour les meilleures lignes, mais nous avons aussi de nombreux lots à gagner pour les autres.

BBQ, buvette et DJs seront présents sur le spot afin de passer une bonne après-midi ensemble. Nous terminerons la journée par la projection en avant-première de la vidéo Contrast de Basile Marion.

Cet événement est organisé par les associations Rouen Firing Line, @rouen.sb (Rouen Am Street Skateboarding) et le Skatepark Of Rouen dans le but de faire réaliser et comprendre à nos élus la nécessité et l'urgence d'investir dans un lieu de pratique dédié au skateboard.



Suivez l'évènement sur Instagram avec @budskateshop et avec #zizi2000